"Maybe Christmas," he thought, "doesn't come from a store. Maybe Christmas perhaps..means a little bit more."
~ The Grinch
This was our third and last Christmas in Italy, so we wanted to make it special. We stayed close to home since we're going to go all-out for New Year's this year. Italy knows how to do Christmas right. It's one of the things I will miss the most about living in Europe. It's about tradition and celebration, family and friends. It's a bittersweet time knowing it will be our last in Europe...at least for a little while, but next year we'll be back with our family and my husband has vowed to do Christmas up big next year..which admittedly surprises even me! HAHA! This year we went some new places and some favorite places to celebrate this magical time of year.



At the end of November, we visited Castello di Limatola to see the beautiful Christmas market inside the castle!

It wouldn't be an Italian Christmas market without the Presepe.
Along with the hand-made Presepe, we of course must have the silly Pulcinella.

And merchants hand-making their wares!


This guy just follows me everywhere I go! ;)

No matter where I go, if there's a suit of armor I can get a picture with I do! HAHA!
The castle was perfect and adorable! I am sooo glad we went early! :)


My next stop was none other than Christmas Alley with all it's beautiful hand-crafted items...and even some cheap holiday trinkets! It's probably my favorite place in Naples, even when it's not the holiday season. You CANNOT visit Napoli without a stop at Christmas Alley and it's mandatory at Christmas!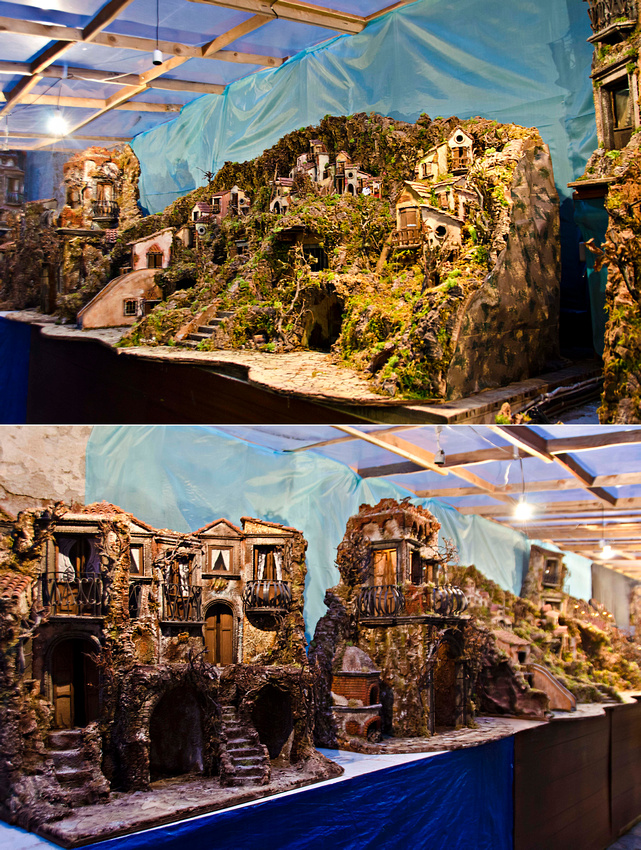 Big and detailed Presepi! Oh how I wish I could take even a small one home, but alas US Customs won't allow the native moss and plants in their borders...


Lights along Christmas Alley and all the way down Spaccanapoli! Italy takes soccer very seriously as you can see! :)


Via San Gregorio Armeno is the official street name for Christmas Alley and of course I didn't leave empty-handed. I adore the hand-made tamburelli (tambourines). So I had to add another to my collection. What better than one with Pulcinella walking down Via San Gregorio Armeno?

My husband and I always open our gifts to each other on Christmas Eve...because we're both big kids and can't wait until Christmas morning! HAHA! We didn't break out the camera for everything, but he made sure to get photos of me opening this one. He not only wrapped the outside box, but duct taped AND super-glued the inside box and it was a Doctor Who t-shirt (because what else??). He also got a tad** trigger-happy with the camera...these few photos were edited down from over 70!! O_o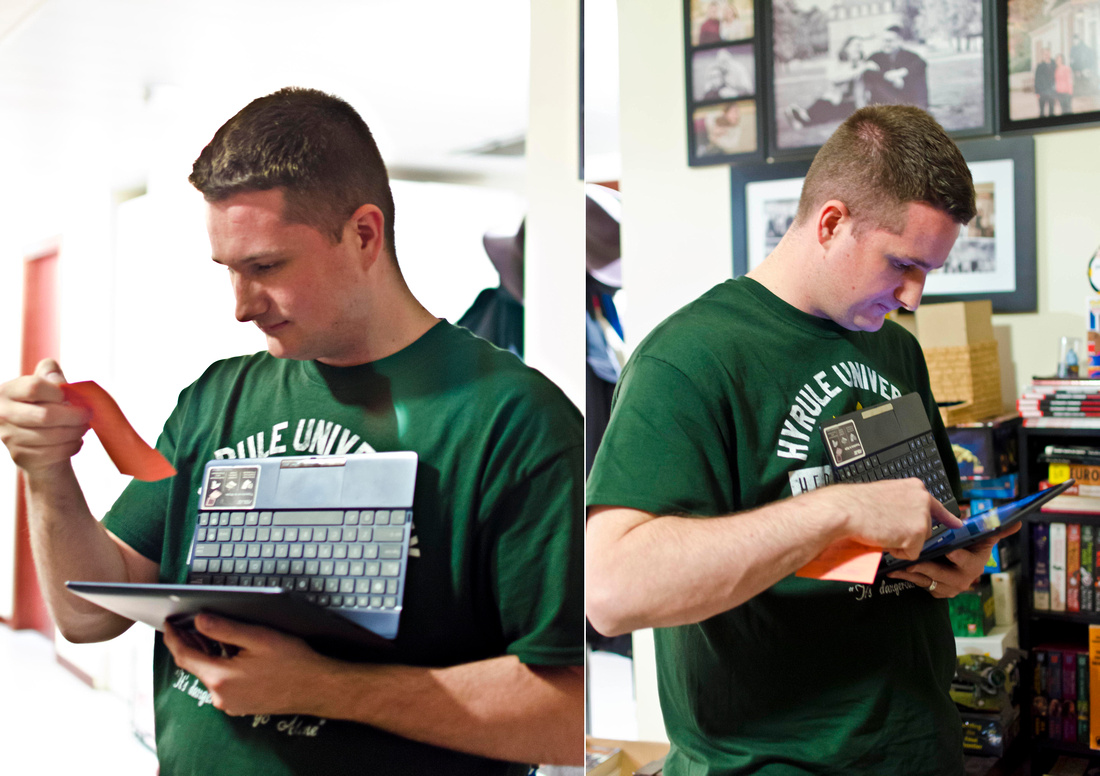 One of his gifts was a bunch of electronic comic books. Since they were electronic, I downloaded the app to his tablet, wrote down the instructions & account info on a piece of paper, stuck it between his tablet and keyboard and wrapped the whole thing!! HAHA! It didn't take him long to start reading!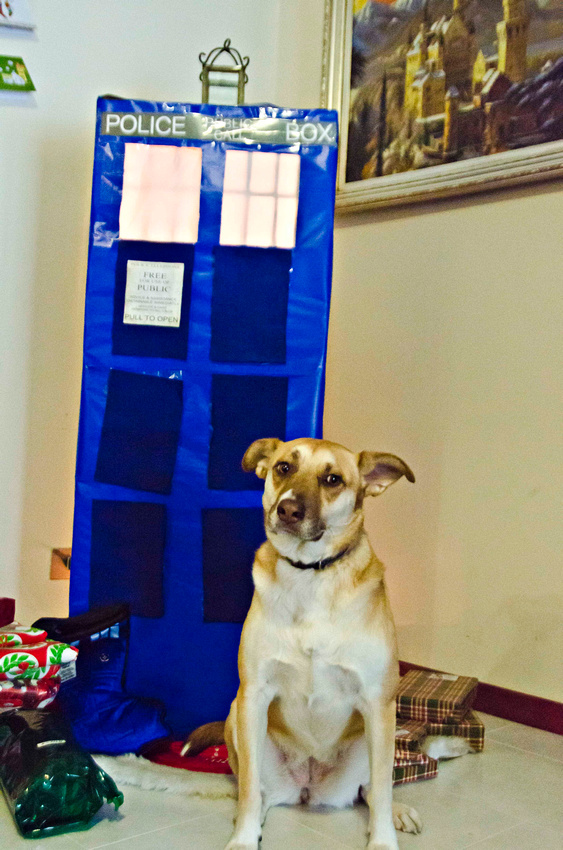 This is literally the only photo Athena would let me take of her with my camera. Every time I so much as raise my camera to my eye, she turns her head and will eventually run and hide. I think all the modeling has scarred her for life! HAHA! *Disclaimer** - she has never modeled for free...she ALWAYS gets treats and love with every shot...**
Our last Christmas Event was the beautiful city of Salerno and it's Christmas lights!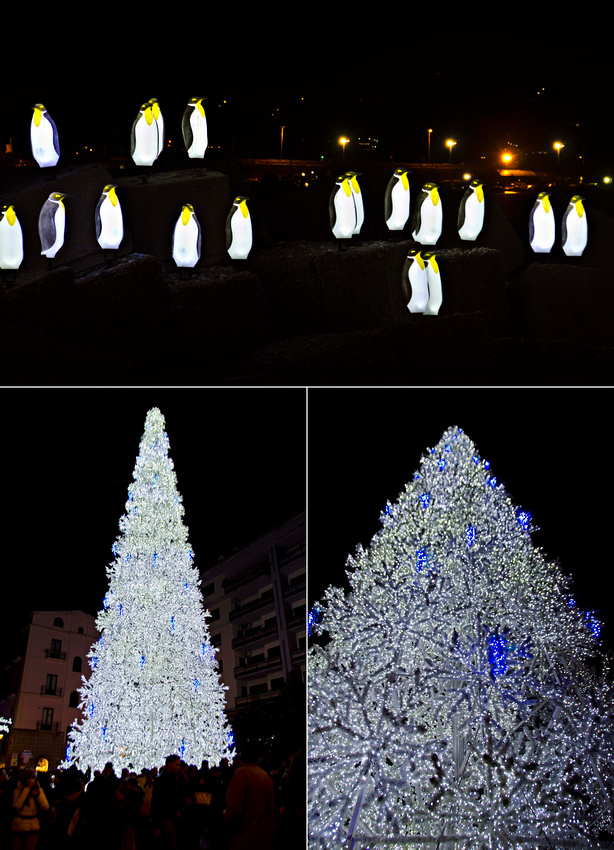 Penguins on the rocks and a spectacular tree in the piazza!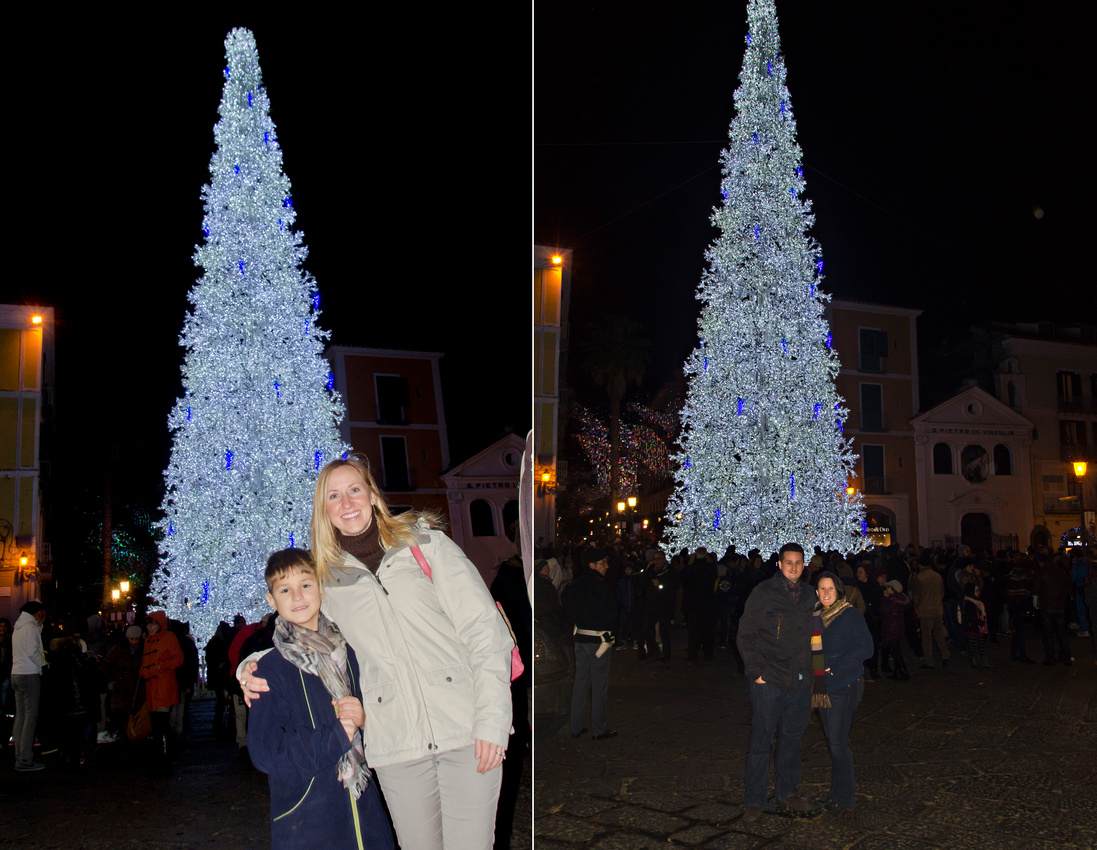 Our friend Sharon and her son Adam joined us! :)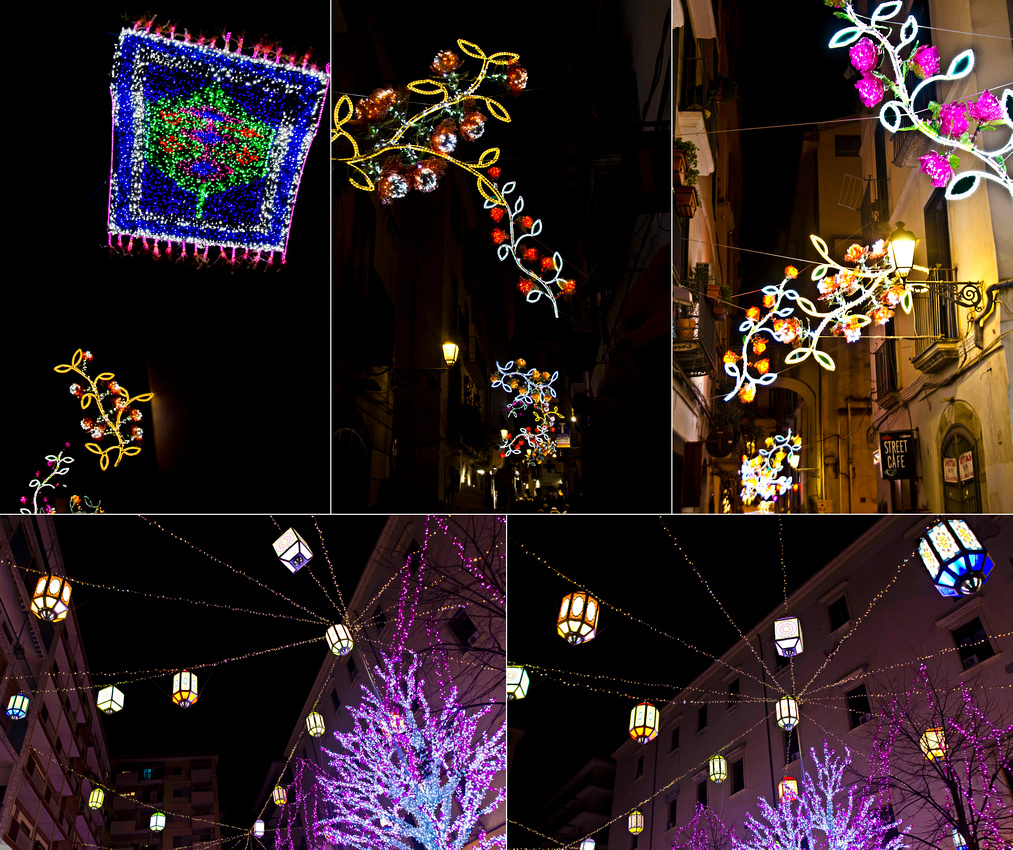 Every alleyway, every piazza, every street is something new!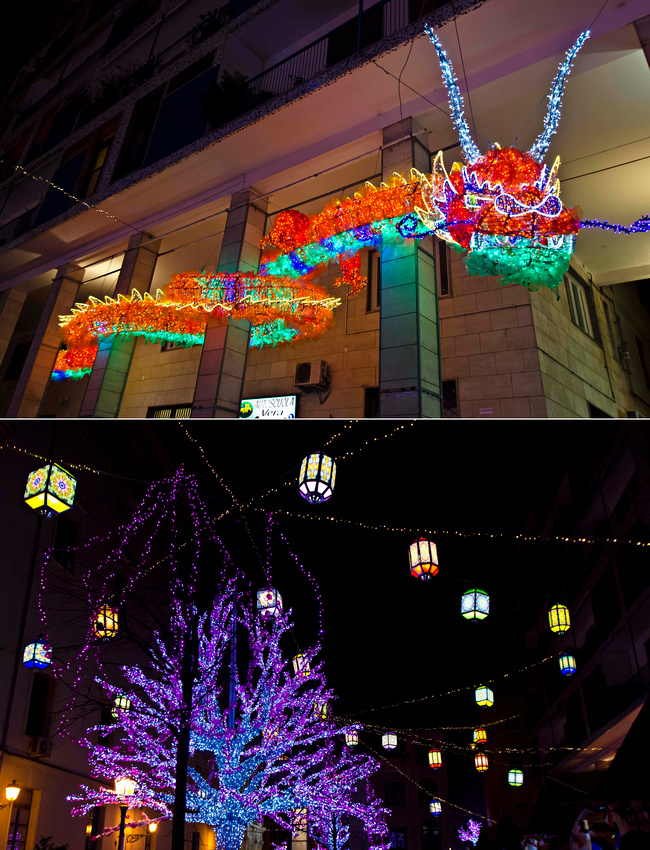 Then of course, the main attraction is Il Giardino Incantato (The Enchanted Garden).

Some of the displays are the same every year, but many are different. And this year it seemed to be a fairy-tale theme..Peter Pan & Hook, Cinderella's carriage and more! They even had Big Ben (Been there, Dad!!!) ;) We thought the day after Christmas might not be so crowded, but boy were we sooo so very wrong!


Remember how I said my husband and I are big kids? These are our Lego Advent Calendars! His is Star Wars. Here is Darth Claus and Santa Trooper and of course C-Tree-P-O! ;)
Mine is the Lego City theme...you know Santa standing idly by with a Mince Pie in his hand while a burglar makes a get-away with the jewels! HAHA!



We will miss Italy next year, but we will never forget our wonderful experiences we've had and the amazing places we've been. I don't know when, but we'll be back one day.

XOXO