This week was another adventure here in Italy! This time it was a short day trip to the Amalfi Coast! The original plan was to go to Positano by ferry from Sorrento, but the sea conditions were not good and all ferry traffic was cancelled. So instead we headed to the sleepy little cities of Salerno and Vietri sul Mare. These cities are definitely NOT Naples. I nearly fainted right there on the crosswalk when someone actually stopped their car to let me cross the street! It's a small town, not a lot to see. We had a few hours before we were heading to Vietri, so I popped into the Duomo with it's Romanesque architecture and headed downstairs to the crypt. Which is very ornately-decorated and said to contain the tomb of San Matteo (Saint Matthew). It was certainly beautiful! I stopped in a little cafe' and got an espresso. After wandering about the city, I made my way down to the water and sat on a bench. Next thing I know, this ADORABLE puppy jumps on the bench next to me! Her owner sat down on a bench further down. He asked me if I liked dogs and I, of course, answered with an excited "Sì!" I found out her name is Julie and she is only 6 months old. Her owner, Roberto, is a retired Captain in the Italian military. We had a great conversation and he was so surprised that I spoke Italian. I love being able to talk to people in their own language. I'm certainly not fluent...yet ;) but I'm learning and I would never get these opportunities otherwise!
After Salerno was Vietri. We were dropped off in a small, bustling piazza lined with little ceramic shops. Each one offering something ever so slightly different than the one before it. After some shopping, I joined some friends at this little restaurant called Ristorante Evu which was a wonderful little corner spot with lots of shade, some delicious local dishes and desserts that I am so glad I tried! After a little exploring and of course the ever-difficult choice of which magnet to buy (it's usually the only souvenir I get), it was time to head back home to Napoli. Although Positano and it's cascading, picturesque hillside still eludes me, it was another perfect day! :)


You're welcomed to Vietri by the mermaid and drawn in by the views!


This is the Duomo di Salerno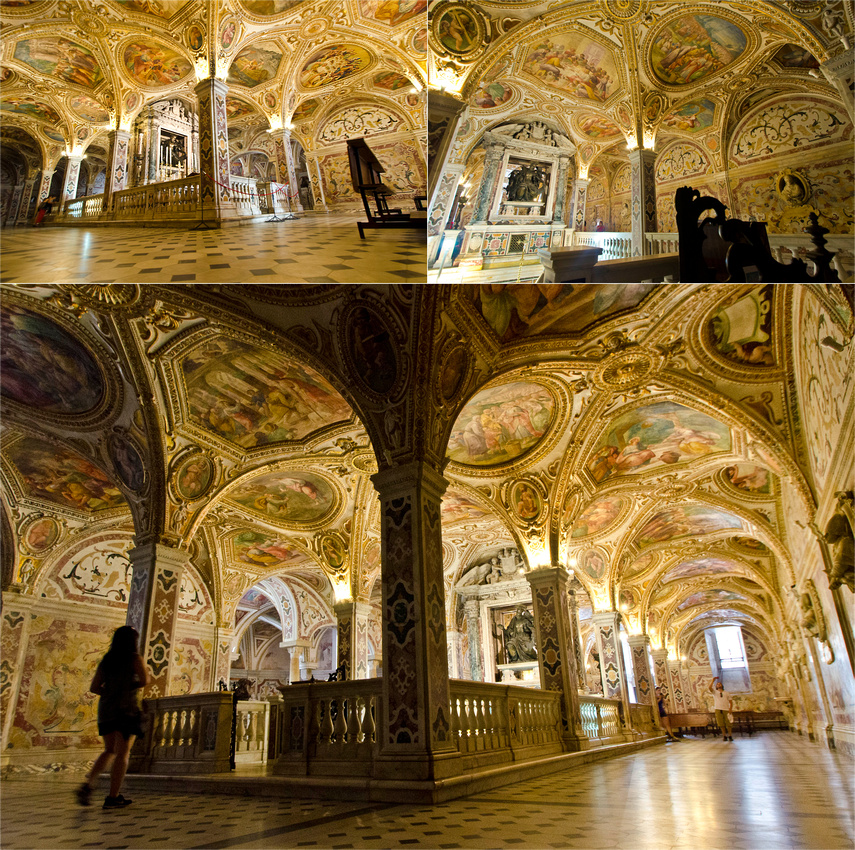 Under the Duomo is the gilded crypt of San Matteo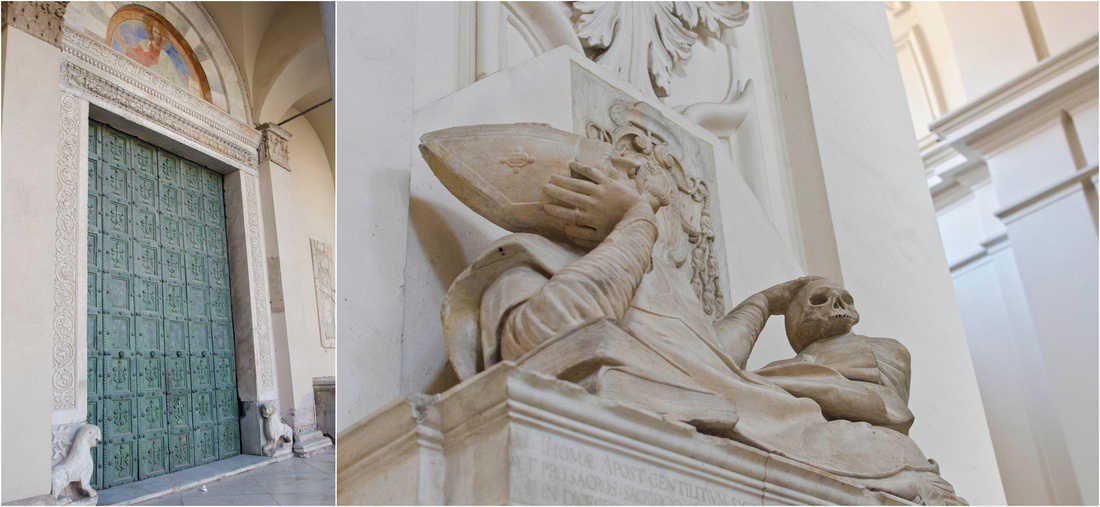 The courtyard door is guarded by lions and it has some very interesting statues inside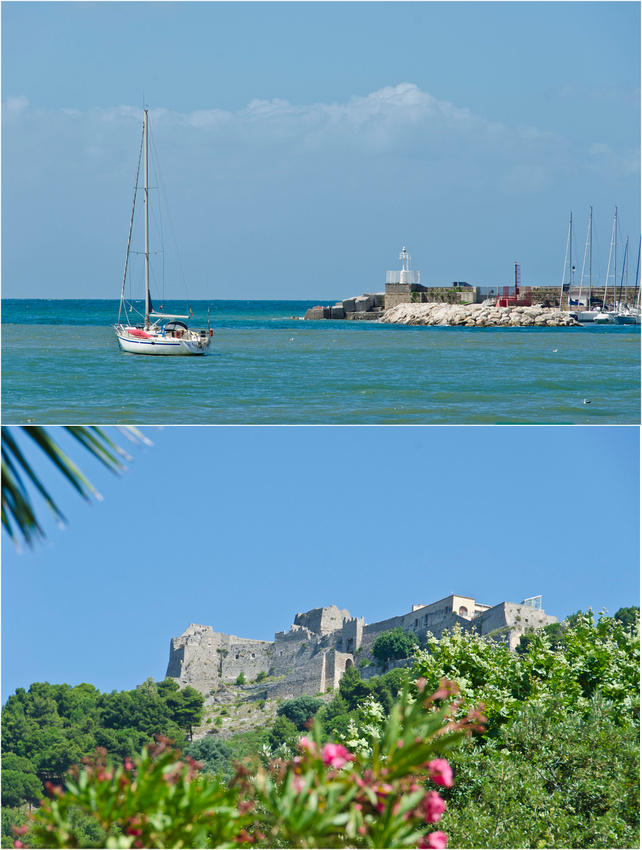 This is my new friend, Julie! :)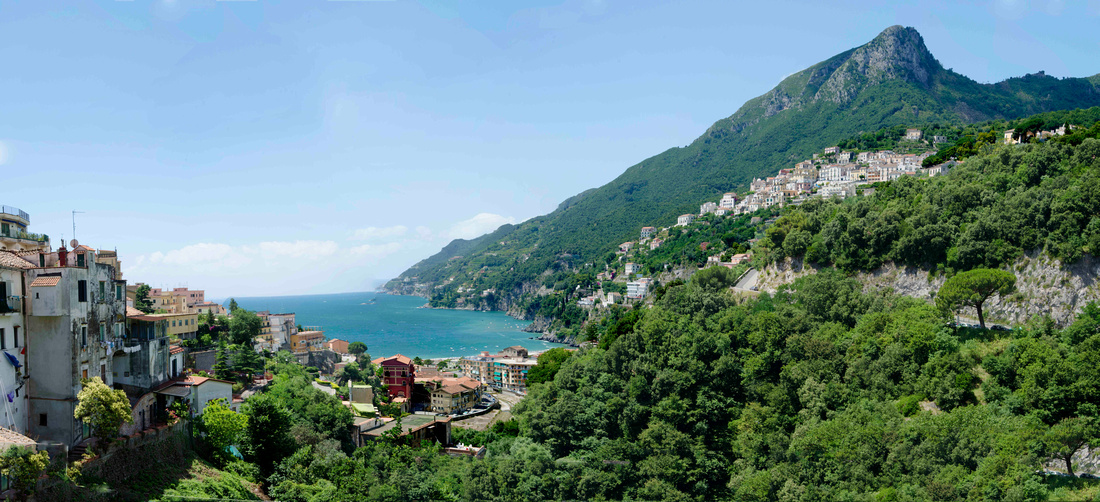 Stunning panoramas from Vietri!
XOXO